This would be,I guess, the intoduction page where I tell you all sorts of stuff in order to get you to look further. Well I ain't gonna do it! Look if you want ,it wont hurt my feelings
On this home page, the "doorway" to my site, I might put a picture of myself on this page...or just a picture that I especially like.

Please sign my guestbook with any comments or reactions you have to my site. You can also contact me privately. I love to get mail! If you have pictures you would like to send me , please do I may put it on the site!!

What's New?

Well, nobody has sent me any new pictures yet , if I do my updates, will you send me stuff?

2/19/02 Well I will go out on a limb , and add a page for my visitors,all I have up now , is family. So if you would like to send me photo's of some kind , I would more than likely put it on this new page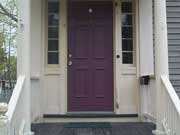 I hope to update this page often with new photos.